Kalahari Resorts trusts Emergent Software to continually enhance and maintain their most critical digital asset, their website.
Client Summary
Kalahari Resort & Conventions consists of four full-service vacation destinations that combine meeting & convention facilities with America's largest indoor Waterparks. Their website is a key tool for interacting with their guests and helping future guests plan their perfect vacation.
Project Overview
A failed website development project with another local web development company left Kalahari's digital marketing team searching for a new development partner during one of their busiest times of the year. Luckily, they found Emergent Software ready to pick up the pieces and carry the project through to completion with the level of urgency the situation required. The development activity of their Umbraco CMS website was transitioned to Emergent in days, and the project was quickly completed within a month from the transition. Emergent Software has since been Kalahari's exclusive web development partner enhancing the site regularly and ensuring it performs like the valuable business asset it has become.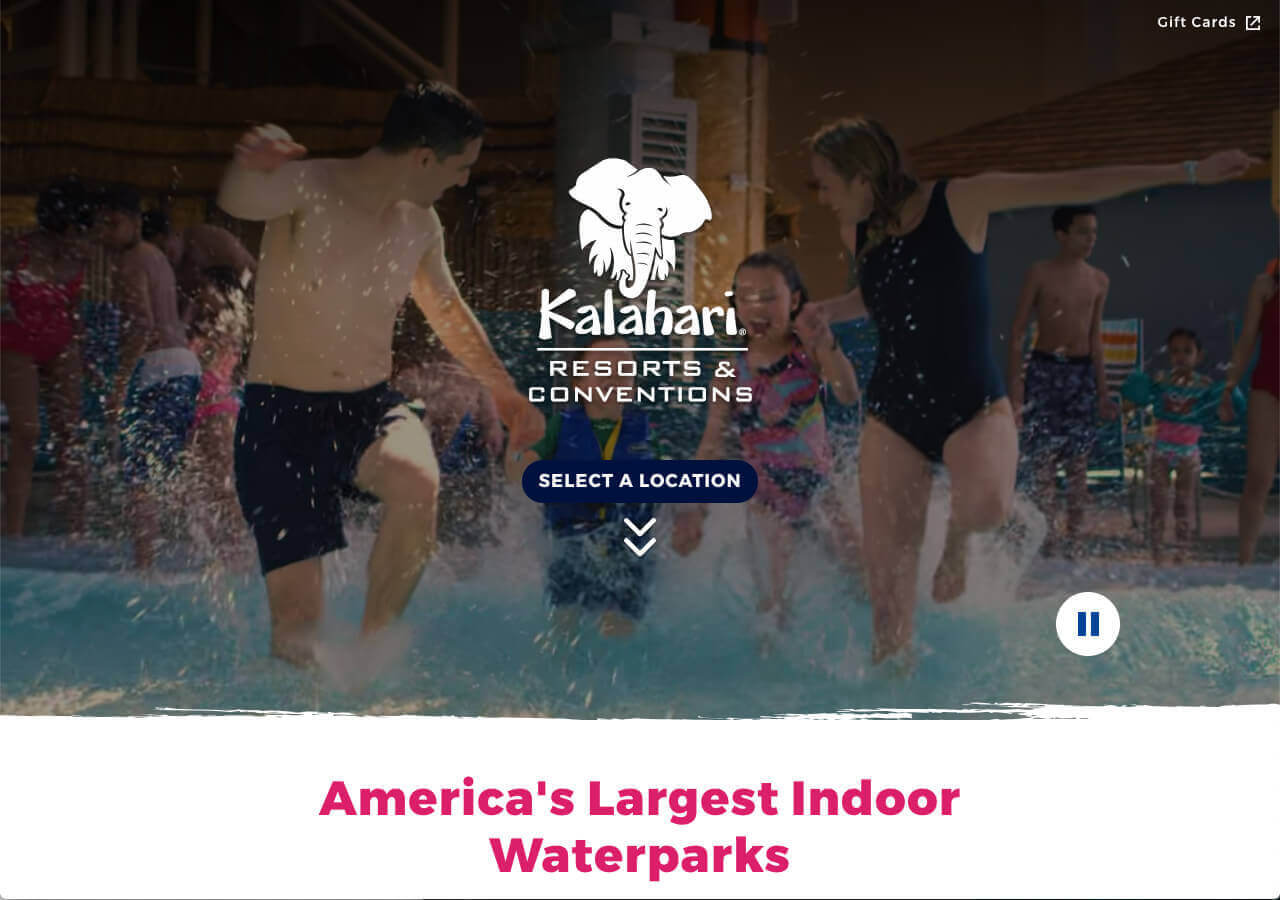 Kalahari Homepage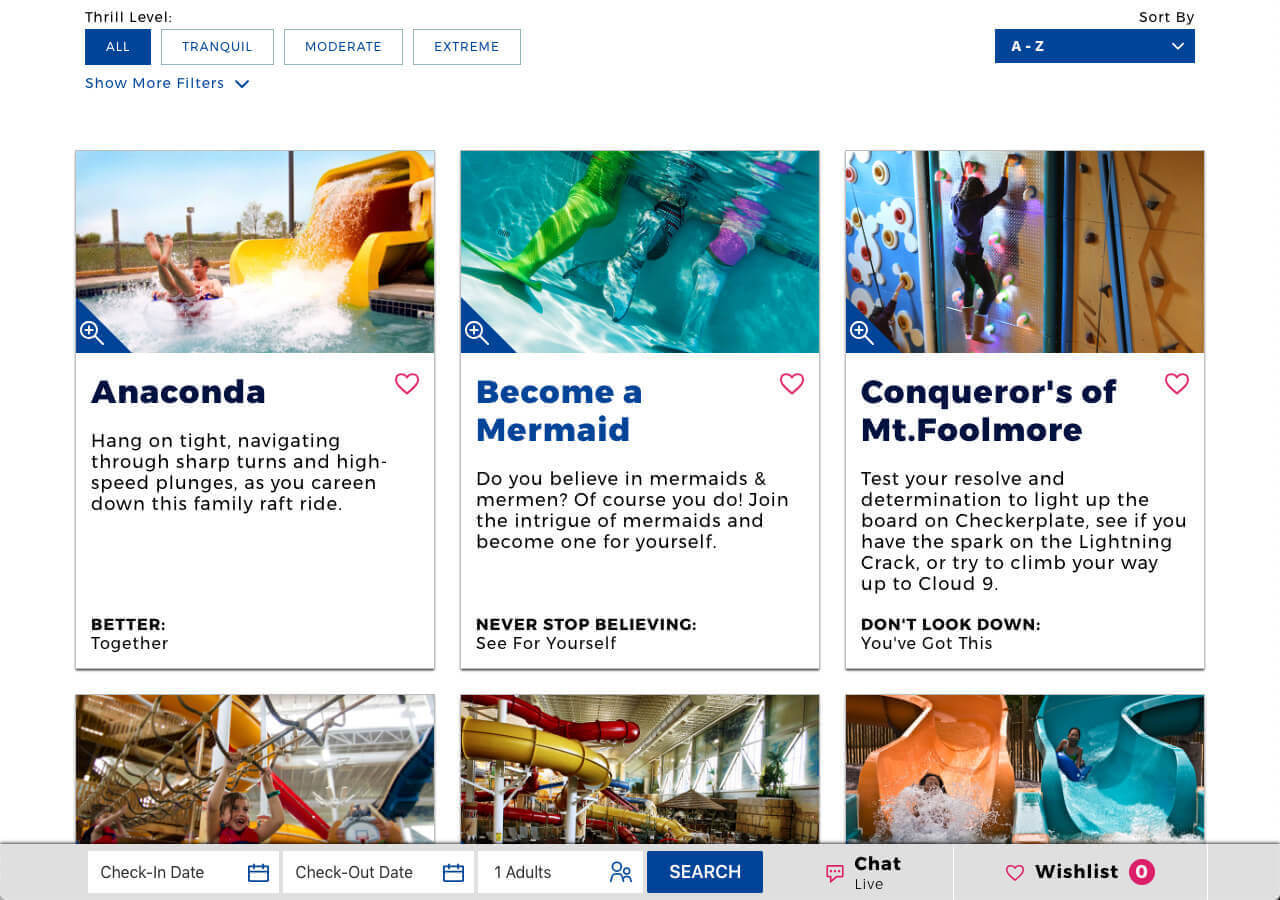 Activity Planning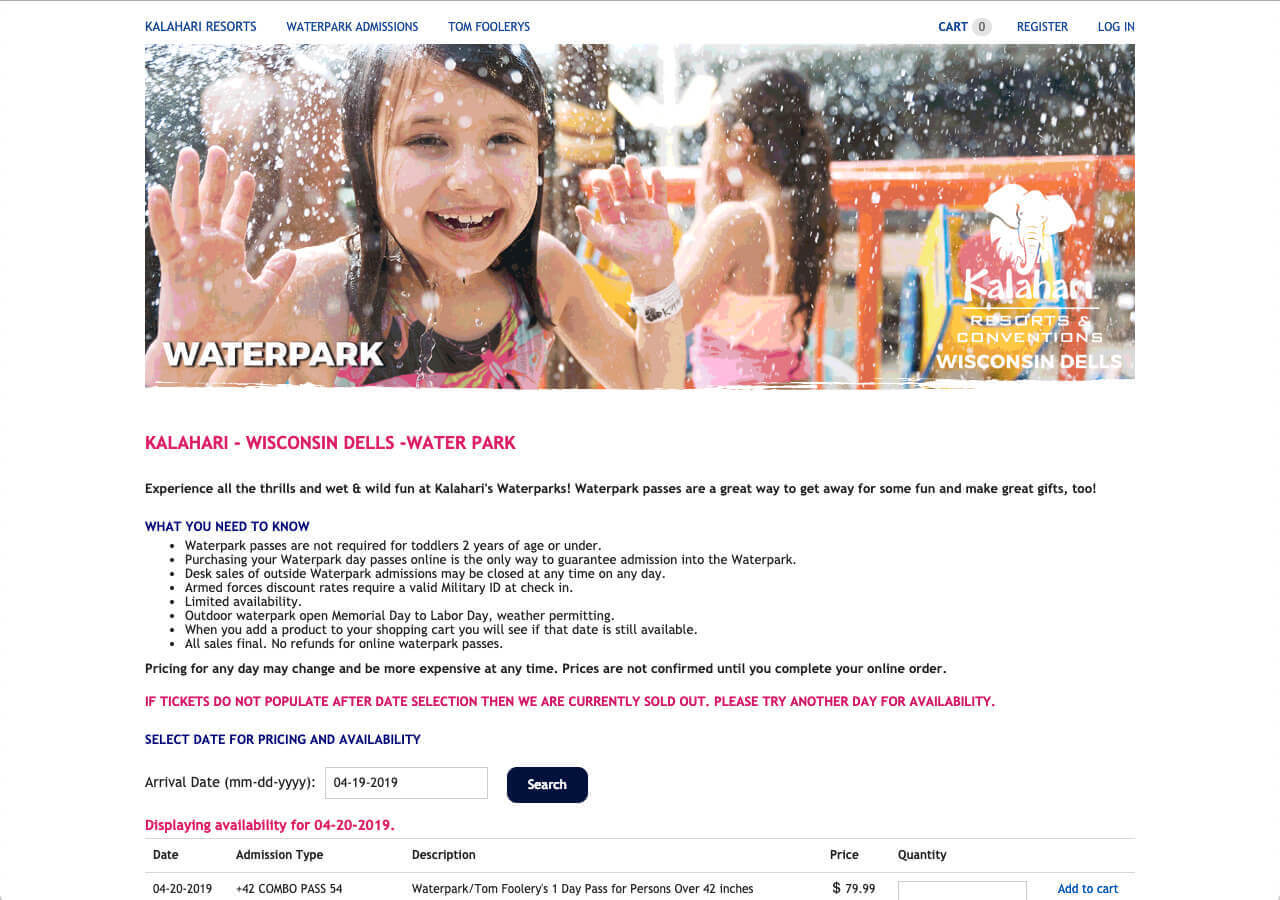 Buying Tickets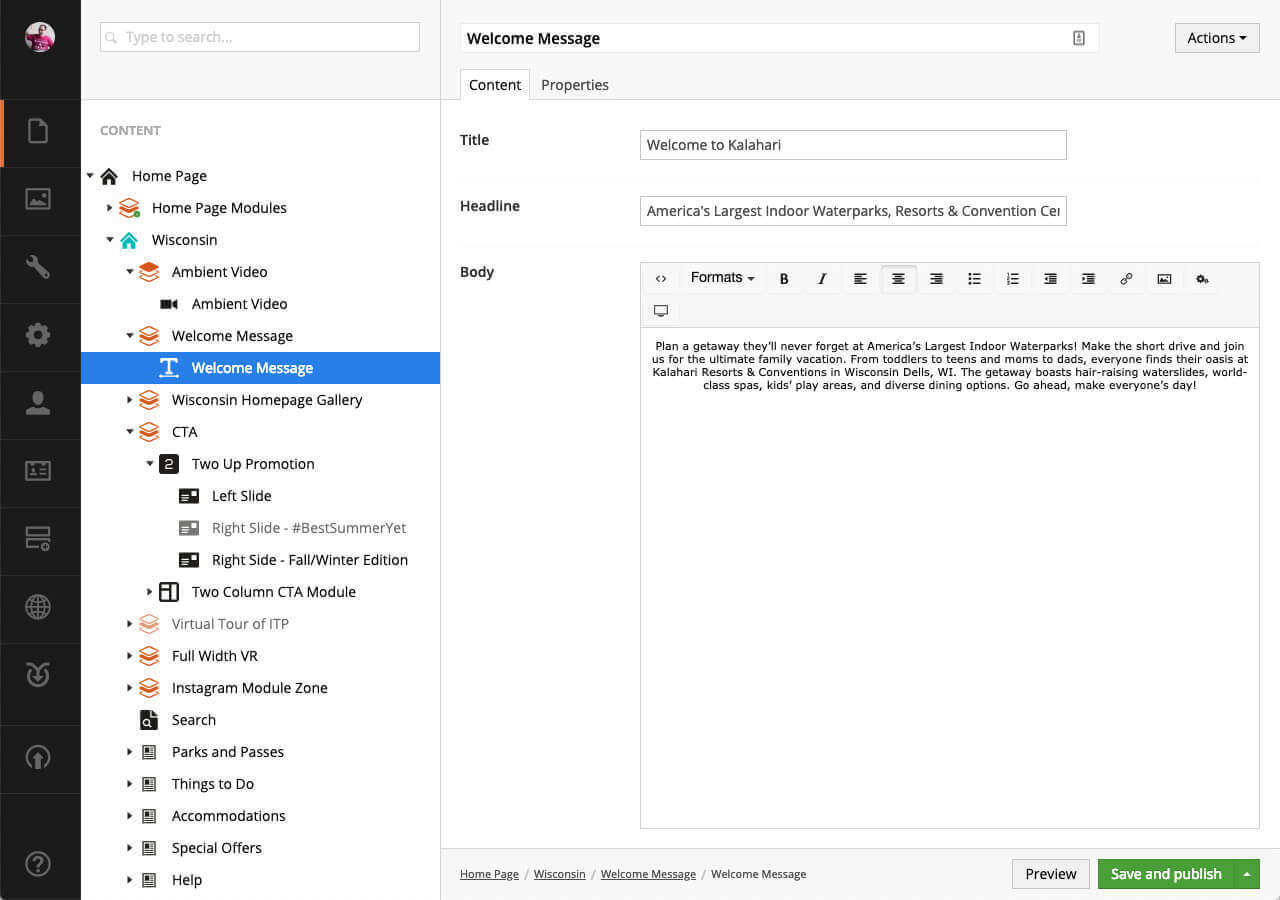 Umbraco CMS
We just had a fallout with a previous development company and reached out to Emergent for some immediate needs. All I can is, WOW! Best decision so far… I would highly recommend them over any other development companies in the area.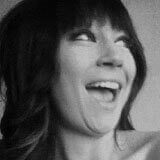 Kassie Rizzo
Digital Media Director - Kalahari Resorts
Technologies