Emergent Software transformed a promising concept into PinPoint, a game-changing property tax assessment web application.
Client Summary
USA Property Tax Associates (USA PTA) is a dedicated team of attorneys and tax specialists striving to achieve uniformity and standardization in the field of property tax administration in America. With engagement from Emergent Software, USA PTA has created a first-of-its-kind data aggregation & business intelligence tool called PinPoint Property Tax Finder. This cloud-based app instantly analyzes tax data across commercial properties, providing insights and highlighting inequities all in one view.
Project Overview
By early 2017, the team at USA PTA knew they were on to something. An idea originally thought of by their founder, tax attorney Robert Hill, was starting to show true promise. The tool could "scrape" public databases for commercial property tax information and present it to the user for filtering and reporting. The concept was powerful, but they would need a development partner to transform it into a professional-looking, intuitive application that could scale as they built up their userbase.
After searching around the twin cities for a local custom application development company, USA PTA landed on Emergent Software as a team that could deliver on their needs. Emergent Software also brought in their colleagues at L.N. Design Co to create a brand strategy, design the new look & feel of the website and application, and consult on decisions regarding system usability to ensure a positive user experience.
Over the next few months, Robert's idea was brought to life. The tool, now named PinPoint, had a brand all its own with a professional-looking website to market its capabilities and full-featured user-friendly application to back up its claims. With interactive maps, charts, and tables that put over 100 counties-worth of commercial property tax information at your fingertips, users can narrow in on a set of comparable properties and print visual aids highlighting tax inequities in just a few clicks. The web app is now proving its value in real-world cases, helping attorneys reduce assessed values by over 40% in some cases!
Emergent Software loves working with start-ups like USA PTA who have a clear vision for how cutting-edge technology can turn ideas into indispensable assets. Call us today to see if Emergent Software is the right partner for you!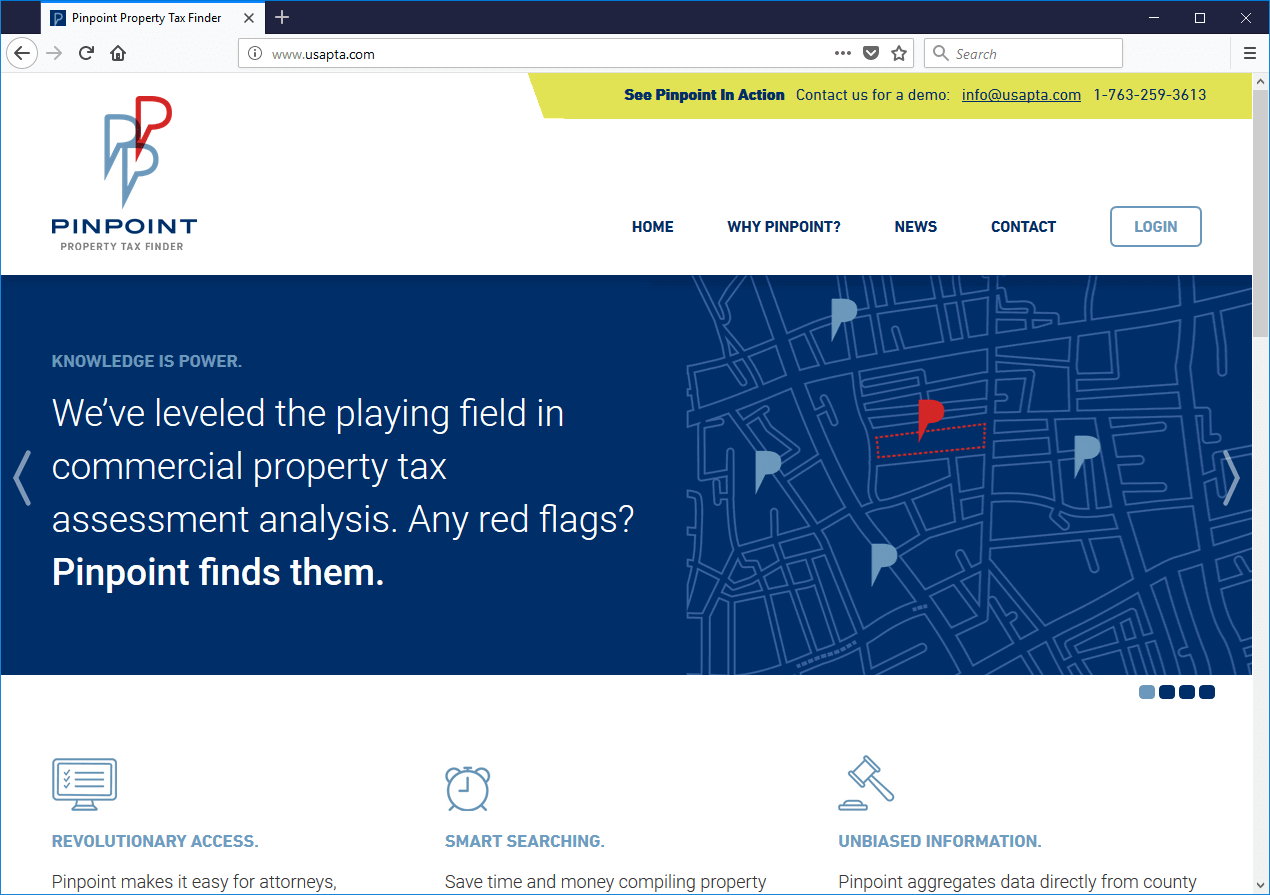 Website
Emergent Software built a website for USA PTA's new PinPoint application. This cloud-based app instantly analyzes tax data across commercial properties, providing insights and highlighting inequities all in one view.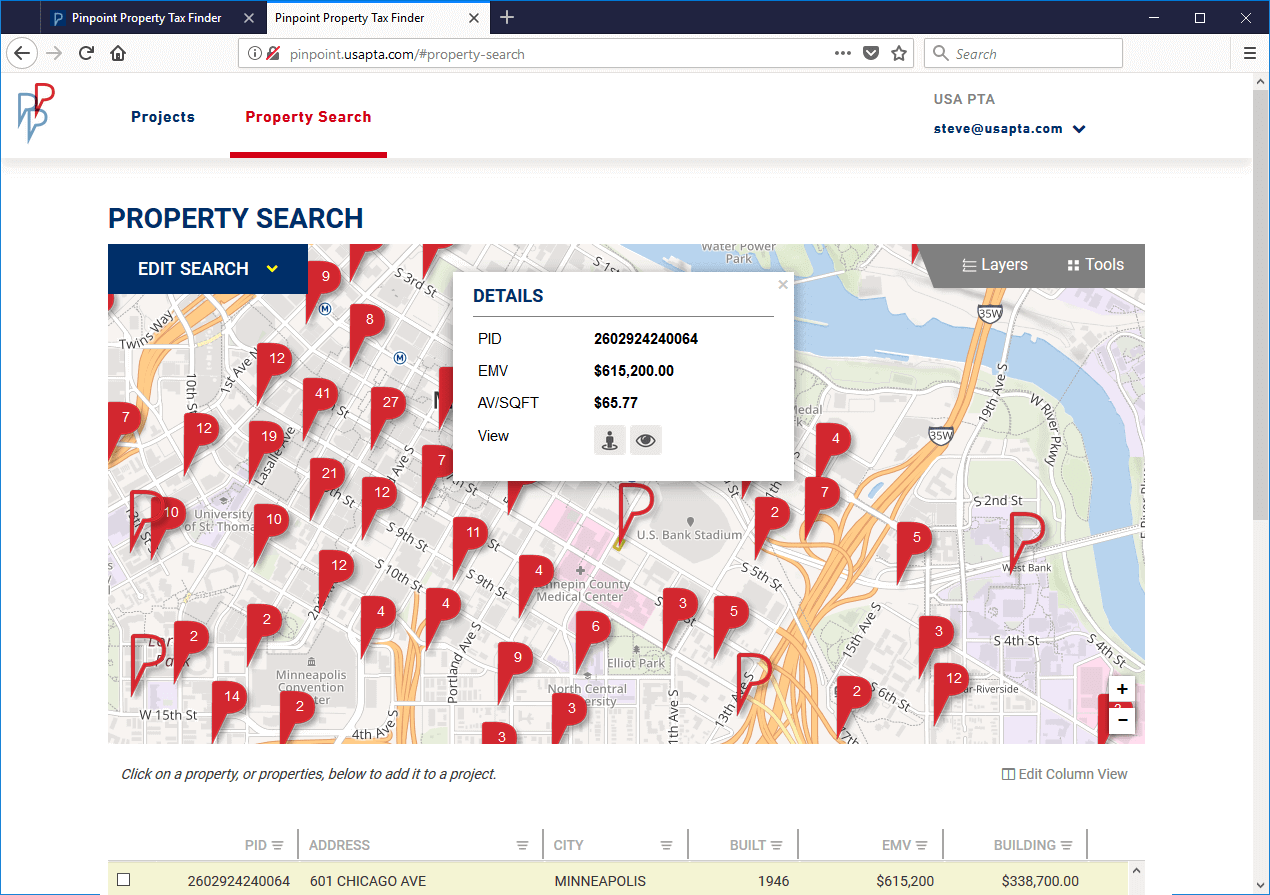 Property Search
Locate properties on a map and access all types of data like property type, year built, owner, and of course, tax data. PinPoint's embedded tools like street view and a digital measuring tape allows the user to fully assess a property without leaving their seat.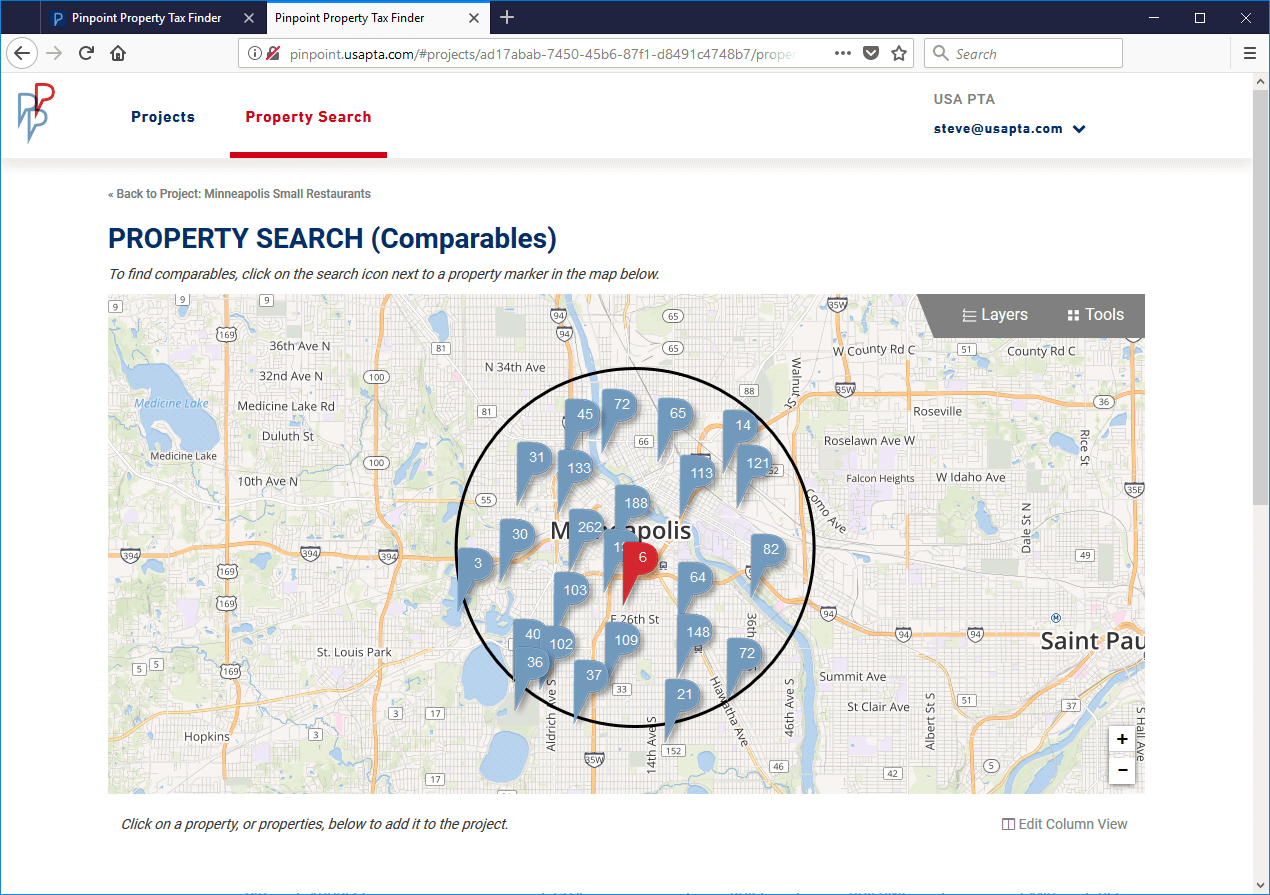 Compare Properties
Searching the map for similar properties within a given area allows the user to compare similar properties and identify unfair property assessments.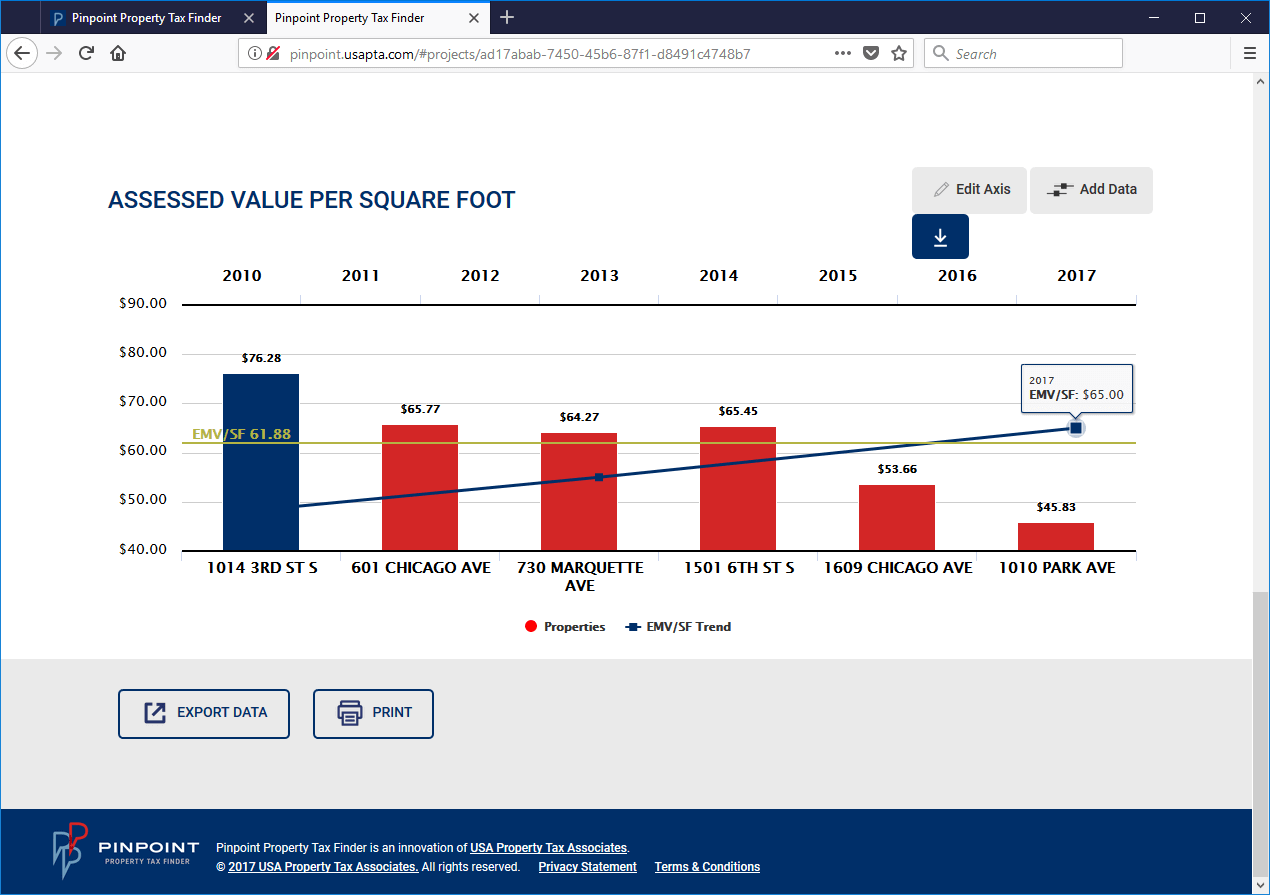 Assessed Value Charts
PinPoint's charts clearly illustrate inequities and have been used to win numerous tax challenges by USA PTA and their clients since its inception in early 2017.
Emergent helped us design our software and has been fantastic at implementing the features we wanted the software to have. Because this project continuously changed as it grew, Emergent worked diligently to make sure that what they were doing still fit in the scope of what we needed to have done. From the website to the actual tool, Emergent held our hand every step of the way and always relayed their progress timely.
Michael R. Wedl
President & CEO, USAPTA, Inc.
Technologies